We love working with our clients to achieve results that look natural, beautiful, and bring out the best in you!
Explore these results below to see how effective non-invasive, non-surgical options can be in transforming your appearance.
These first Before & After results are shown one month after 3 Clear + Brilliant Permea treatments. Patient will continue to have improvement with subsequent treatments. Final treatment results will be updated, so stay tuned!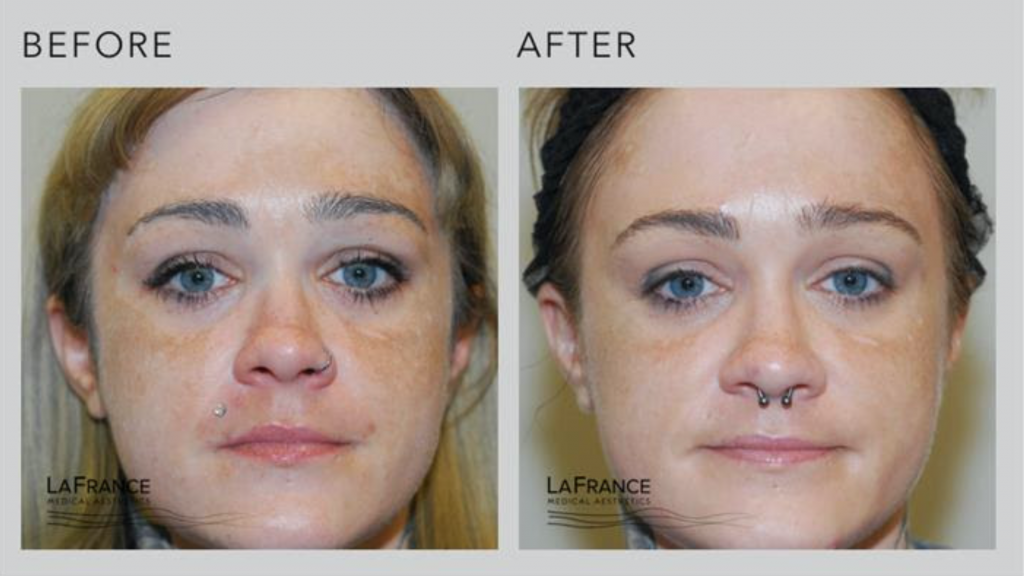 More results to explore below.